Group-IB, a global threat hunting and intelligence company headquartered in Singapore, is proud to announce that its APAC head of cyber investigations, Vesta Matveeva, has been named as one of Singapore's Top 20 Women in Cyber Security. The initiative was established to recognize women who have advanced the Singapore security industry. The awardees were announced last night at the inaugural virtual awards evening streamed live on MySecurityTV, with Chris Cubbage moderating.
The event was co-organized by the Women in Security & Resilience Alliance (WISECRA), in collaboration with Responsible Cyber and My Security Media. The winners represent women in cybersecurity in Singapore for 2020 who have made significant contributions, advanced the industry and shaped the path for future generations of professionals among other vital contributions. The event supporters include Women of Security (WoSEC) Singapore, which is dedicated to diversity and inclusion initiatives in the country.
By offering recognition to women working in the field, other women may be inspired to consider cyber security as a career, which in turn helps address the imbalance.
Bonnie Butlin
The founder and international coordinator of WISECRA, a global network of female security and resilience professionals
Celebrating role models in our industry is critical to encourage and inspire younger generations.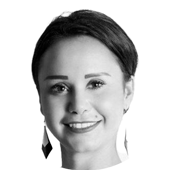 Magda Chelly
Founder of WoSEC Singapore Chapter
Vesta Matveeva came to Group-IB at the age of 21 as a digital forensics analyst. «DFIR is a sprint, while the investigations are a marathon», says Vesta Matveeva. With that in mind, after six years she joined the cyber investigations crew to later become head of the department in APAC. Vesta has successfully saved banks from international financially motivated and state-sponsored APT groups like Buhtrap, Anunak (Carbanak), Cobalt, Silence, Lazarus to list a few. Her investigations have helped place cyber criminals behind bars. One of the latest public cases was a joint operation «Night Fury» carried out by Indonesian Cyber Police and INTERPOL with the help of Group-IB's Cyber Investigations team. The successful investigation led to the arrest of 3 cybercriminals involved in stealing of payment details of online shoppers. Vesta finds it very important to share her knowledge and experience with young talents from various educational institutions such as NUS, NTU, SMU, ITE, Ngee Ann Polytechnic.
I'm honored to be featured in the list and I will continue to make contributions to the industry. I'm lucky my work of fighting cybercrime is not just a choice in favour of my interests, but rather a moral choice that corresponds to my life values and principles. I hope that this recognition will pave the way for future generations of men and women in cybersecurity. Talent has no gender. What really matters is professionalism and skills.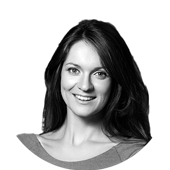 Vesta Matveeva
Head of Group-IB's APAC Cyber Investigations Team