Group-IB, one of the global cybersecurity leaders, has signed an agreement with DotForce, one of Italy's leading distributors of future-proof cybersecurity products and services. As Group-IB's first official distributor in the country, DotForce will facilitate access for system integrators and managed security service providers (MSSPs) to Group-IB's product and service ecosystem, aimed at the prevention and investigation of cyberattacks, protection against online fraud and intellectual property misuse.
The choice of DotForce as Group-IB's first official distributor in the region stems from the former's strong partnership network, including cyber security specialized resellers, security boutique resellers, system integrators, consulting cyber security partners, as well as long-standing experience in procuring its clients with cutting-edge cybersecurity solutions.
Italy has been reporting alarming cybercrime rate recently. According to Group-IB's latest Hi-Tech Crime Trends report 2021/2022, Italian companies became the third most popular in Europe among the sellers of access to compromised networks they accounted for 13% of all initial access offers in Europe. In 2021, Europe became the second most frequently region targeted by ransomware with data on 598 local companies published on Data Leak Sites after North America (1,213). Italy made it to the «top-5» list with data on 76 local companies, posted on ransomware DLS.
To successfully resist the rising cybercrime, it is crucial for companies to have a proper understanding of what threats are relevant to their specific organization. Group-IB has been leveraging this adversary-centric focus across the full stack of its products and services guarding public and private sector companies from in more than 60 countries.
With the new agreement in place, more Italian business will now have access to Group-IB's equally strong product and service arms. Group-IB's offering includes award winning Threat Intelligence & Attribution system allowing access to organization-tailored actionable data on threat actors, and a tool for analyzing their Tactics, Techniques and Procedures (TTPs) to proactively hunt for threats.
Other products that become available to DotForce's existing and potential customers include Fraud Hunting Platform, Digital Risk Protection aimed to mitigate external digital risks to intellectual property and brands. DotForce will also be able to provide Group-IB's Threat Hunting Framework that protects corporate networks against unknown threats and targeted attacks, hunts for threats both within and outside the protected organization's perimeter and helps investigate and respond to cybersecurity incidents and minimize their impact.
We are happy to partner with DotForce, because cooperation with strong players in each of the regions of our presence has been the core of our growth strategy. Together with DotForce, we want to establish a strong presence in the territory, plan to branch out into new markets Europe and beyond. DotForce has long-standing experience as a focused cyber security distributor, and we hope that it will become a hub for our local channel activities. This partnership considerably facilitates Group-IB's outreach in Italy, which implies that more and more local companies will have a chance to adopt Group-IB solutions that will provide them with tailored defense against relevant threats.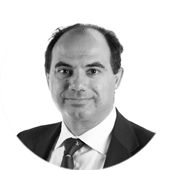 Giulio Vada
Group-IB's head of business development in Italy
Group-IB has been present on the Italian market for a few years already, having gained trust of the leading local financial service, ecommerce, retail, travel, logistics, transportation, and manufacturing companies. In November, Group-IB's Europe-based cyber investigations team assisted Italy's Guardia di Finanza in the operation NO-VAX FREE targeting fraudsters who traded fake Green Pass on Telegram. Enjoying a strong basis for growth, the company expects the new cooperation to further strengthen its position in the region.
«Group-IB offering perfectly integrates with our existing cybersecurity vendor portfolio. Security is not only about core technology like managing access, protocols, content, vulnerability. It is at first about knowledge what is in potential attackers' minds and their plans. Group-IB's ecosystem perfectly address that area, what gives our partners powerful weapons for protecting all valuable digital assets. Getting information beforehand about who or what exactly can harm your company is nowadays a crucial task for any cybersecurity team. Being aware of the possible obstacles and security weaknesses and at the same time to have a tool to detect and manage those threats is possibly one of the most advanced approaches in protecting companies. Relying solely on protecting your data and not focusing on the attacker itself is just skipping a step, which opens the possibility to not recover entirely after a cyberattack or not to prepare effectively for it. We are glad to have the opportunity to work together with Group-IB to improve cyber resilience of local businesses.»
Fabrizio Bressani
CEO at DotForce