Ingenuous, a Melbourne-based financial crime prevention company, has partnered with Group-IB, one of the global cybersecurity leaders. Group-IB's flagship product for financial organizations, eCommerce, and government portals, Fraud Hunting Platform (FHP) now becomes available through Intuition by Ingenuous, a fraud prevention and compliance solution. Group-IB FHP guards more than 250 mln users of both web resources and mobile apps around the world against bot activity, account takeover, fake merchant, malware attacks and other types of fraud.
With banks, lenders and money transmitters relying more and more on digital channels, Group-IB's FHP applies an extra layer of fraud hunting on top of the machine learning and rules-based capability that is already available in Intuition. FHP includes four core modules: Web Snippet and Mobile SDK that collect UEBA (User and Entity Behavior Analytics) and information about the user environment depending on the channel, the Processing Hub that analyzes and correlates the data and issues the verdict if the session is legitimate, and Preventive Proxy that identifies and blocks bad bot activity. Depending on their appetite, existing and potential customers of Intuition can now take advantage of Group-IB's FHP capabilities by integrating all the function modules or just some of them.
Fraud Hunting Platform available through the Intuition by Ingenuous benefits from Group-IB's Threat Intelligence & Attribution. Exclusive information about cybercriminals, malware, adversary IP addresses, and compromised data (stolen payment records and credentials) helps "hunt" for intruders and investigate fraud incidents.
Group-IB's Fraud Hunting Platform was recognized by the world's leading research companies as one of the best in class. According to an independently commissioned study on the financial impact of Group-IB Fraud Hunting Platform conducted by Forrester Consulting, a bank with experience using FHP experienced a three-year 130% ROI with payback in less than 6 months after adding Group-IB' solution to its anti-fraud stack.
Ingenuous's management team has more than 25 years of experience and a proven track record in developing, implementing, and supporting financial crime prevention solutions for the financial sector, insurance, eCommerce, telecom, and government companies across the region. A new partnership between Ingenuous and Group-IB delivers local companies a new level of real-time, enterprise fraud hunting across web and mobile channels.
We are excited to team up with Group-IB who is an official partner with the world's leading cybercrime fighters. Their capabilities including client-side digital identity protection, malware detection and IP analysis are the most comprehensive we have seen and form the perfect input into our enterprise fraud prevention solution, Intuition so that transactions originating via web and mobile channels can be monitored and managed in one central platform.
Clint Mills
Managing Director of Ingenuous
The respective offerings of our two companies are very complementary and we are looking forward to delivering our clients the most advanced technology for fraud hunting and digital identity protection. Group-IB FHP creates a global user ID embracing all online channels. Understanding the connections between users, accounts and devices helps us distinguish legitimate customers from fraudsters.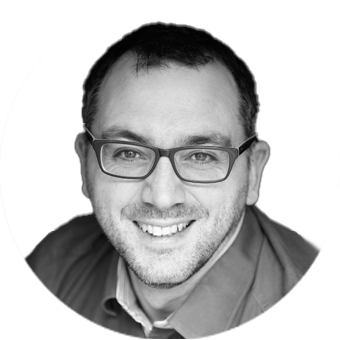 Julien Laurent
Product Marketing Manager (FHP) at Group-IB