Group-IB, a Singapore-based cybersecurity company Group-IB, has signed a partnership agreement with REAL security. REAL security becomes the first value-added distributor of Group-IB's solutions in Slovenia. Under the agreement, the Adriatic region's banks, enterprises, private and public companies will be able to strengthen their cybersecurity posture with Group-IB's actor-centric anti-fraud, threat intelligence, and network security solutions. The distribution agreement with REAL security underscores Group-IB's intentions to continue extending its market reach in the Adriatics.
Having more than 15 years in cybersecurity and a strong network of partners spread across a wide range of industries in the region, REAL security will now focus on helping local companies to narrow a cybersecurity gap and maximize the ROIs with Group-IB's anti-fraud solution Fraud Protection and attribution-based Threat Intelligence recognized by Gartner as well as its anti-APT Managed Extended Detection and Response (MXDR). The agreement comes at a time when cyberattacks and fraud are considered among the key risks for local businesses. According to PWC's 2018 fraud report, 47 percent of the surveyed companies in the Adriatic region have been targeted by cyberattacks. The same report concluded that fraud was named as the most pervasive type of economic crime in the Adriatics, which includes Albania, Bosnia and Herzegovina, Croatia, Montenegro, FYR Macedonia, Kosovo, Serbia, and Slovenia.
For REAL security the agreement represents an opportunity to offer solutions tailored to geography and industry specifics enabling organizations to be proactive and predictive rather than just sitting and waiting for threats to come. The adversary-centric approach forms the basis of Group-IB's ecosystem. The company's cyber intelligence which fuels its threat detection system allows to have a bigger picture and understanding of the context and depth of the attacks and adversaries' further intent, instead of analyzing separate indicators, ultimately providing a comprehensive and more resilient cyber defense against relevant threats. As part of the agreement, REAL security staff will receive comprehensive additional training from Group-IB's team, so that the region's companies seeking to bolster their cybersecurity capabilities can get adequate technical support and consultancy promptly and locally without costly delays.
We are excited to be represented by REAL security in the Adriatic region. The company has a wide network of partners across the Adriatics and substantial technical expertise for both customer support and sales. REAL security team has a proven track record in managing successfully customers from banking, government and private sector. But what's more important, REAL security is just like Group-IB — a fast-growing and dynamic company — which will help us bring freshness to the market's cybersecurity offerings.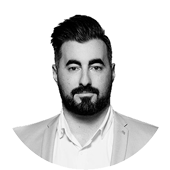 Nicholas Palmer
Director of International Business Development
Today, governments and enterprises are facing many challenges when it comes to getting ahead of their security goals. It is our honour to represent Group-IB, an official partner of international cyber crime fighters. Their solutions are integrated into other threat intelligence platforms such as ThreatQuotient, who already is REAL security's partner and that they deliver unique insight, access and visibility other vendors simply do not have, particularly dealing with threats to the financial sector. Group-IB is very strategic to REAL security, thus making this alliance a valuable addition to the REAL security's portfolio in terms of the relationship as well technology, which would further strengthen our commitment to enterprises, especially banks in the region. Under the value-added distribution agreement, REAL security will promote Group-IB's technologies, help to expand their geographical footprint, customer base and grow potential business opportunities through its regional sales and marketing expertise, widespread partner network and strong customer portfolio.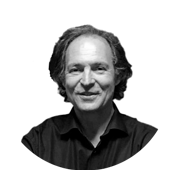 Renato Uhl
Co-founder and Managing Director, REAL security d.o.o