Group-IB, one of the global leaders in preventing high-tech crimes and providing high-grade Threat Intelligence and best in class anti-fraud solutions, will now afford protection to the Fight Nights Global brand, one of the largest European promoters in the industry of mixed martial arts. An agreement to this effect was recently signed by the parties.
Fight Nights Global regularly organizes major tournaments, where the strongest Russian fighters contend with top-notch opponents from the USA, Brazil, Europe, Asia and the CIS.  However, there is a flipside to the popularity of mixed martial arts: a higher risk of fake ticket sales, phishing websites and various fraudulent schemes targeting the famous brand. Such threats are fraught not only with reputational risks, but also with direct financial losses due to lost profits.
As a partner of Fight Nights Global, Group-IB will promptly respond to online threats directed against the promoter's brand. The GIB Digital Risk Protection service detects and blocks fake websites, phishing pages, false promotions and other fraud schemes. By combining search, big data and machine learning technologies, the service automatically tracks online use of the brand. This way its owner can quickly learn about websites, social media groups, ads, mobile apps, contextual advertising breaching the company's rights and eliminate the majority of violations on a pre-trial basis.
Fraudsters keep a close eye on trends and growing markets: the more money the industry has, the more attractive it appears to criminals. They can at any point: copy a website and sell non-existent tickets, gather sensitive information using your name, redirect traffic to external resources, etc. The losses incurred by fake ticket sales for only one event may amount to dozens of millions of rubles – not to mention the enormous reputational losses. That is why it is very important to keep your eyes open and know how to strike back. We are happy that Fight Nights Global have chosen us as their partners.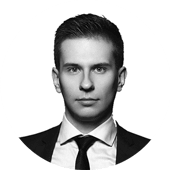 Andrey Busargin
Brand Protection Director at Group-IB
Many people associate mixed martial arts with strong, fearless and courageous guys. And rightly so. But oftentimes even the best fighters with a great track record of fair combat in the ring can lose to fraudsters, especially if confronted remotely, in cyberspace. That is why, to protect our business online, we have chosen Group-IB, the real experts in cybercrime prevention. Our cooperation gives us confidence that anyone who wishes to attend our tournaments will do so without the risk of proceeds falling into the hands of fraudsters. They will be used to support our fighters, organize new fights and develop MMA in general.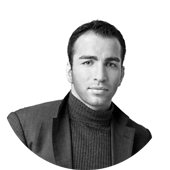 Kamil Gadzhiev
President of Fight Nights Global