There have been a number of cases recently in which WAVES holders have been targeted by a phishing scam on Facebook. Please be careful and follow some simple guidelines to prevent the theft of your tokens.
Decentralising value requires a new paradigm, and it's important for users to remember that the flipside of being in control of their own funds is that there is no authority to reverse a fraudulent transaction. We would therefore urge our community to be vigilant of such phishing attempts and report and malicious sites and links immediately.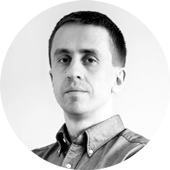 Sasha Ivanov
CEO of Waves Platform
WAVES received many reports about pages in social media that are claiming to give away WAVES bonuses. We want to be very clear that this is a scam. We take these fraudulent pages seriously and are actively taking steps to address this issue, including working with cybersecurity firm Group-IB, a global leader in combating high-tech crime and online fraud.
Group-IB has long-term experience in protecting banks, financial and insurance organizations from a wide range of threats, including phishing attacks, various types of online fraud, the planting of malicious programs on online banking websites, unauthorized remote connection to a client's device in order to conduct a transaction on his or her behalf, etc. Group-IB has its official computer emergency response team CERT-GIB (Computer Emergency Response Team – Group-IB) responsible to monitor online activity 24/7 to identify and respond to any incidents or security breaches. CERT-GIB is also authorized by such international communities as FIRST and Trusted Introducer that bring together computer security incident response teams from all over the world.
For many years we have been studying the constantly evolving information security threats as well as tools, schemes and scenarios used by various hacker groups and scammers. They are driven by financial motivation, and, since the inception of the blockchain industry, many of them have shifted their focus to this new market: hackers'methods of work in relation to fintech projects are similar to those used for attacks on online banking and electronic payments systems. However, unlike the banking segment, fintech is not subject to the regulator's requirements, the level of information security depends only on each project itself. Does it make sense to wait for the risk to turn into a real problem? WAVES and its community have already answered this question: protection of the business and its assets is a priority for any industry regardless of its age. We are glad that the companies of the crypto insdustry are gradually coming to this understanding: WAVES and its community serve as an example of this
Ilya Sachkov
CEO Group-IB
WAVES recommend:
All of our giveaways will feature in official announcements from the Waves team. If you read something on an external site, please do not believe it unless you have confirmed it via our official communication channels. These can be found at WavesPlatform.com.
Please treat your seed with the utmost care. The official Waves client should only be downloaded from our site or from our official sources, which can again be found at WavesPlatform.com.
In particular, you should never enter your seed into a third-party client or website. There is a high likelihood that these will be used to steal your funds.
Do not follow dubious links, which could lead to phishing sites or be used to install malware on your computer.
Run virus and malware checkers regularly.
Do not store your seed in plaintext on any device connected to the internet.
If you have had a problem with a phishing attempt, please contact our support team via email.