SC Magazine, one of the worlds' most respected cybersecurity media, has published a review on Group-IB's Threat Intelligence — the system was named one of the best in class
Group-IB, an international company that specializes in preventing cyber attacks, has been recognized by SC Magazine product reviews team for its Threat Intelligence system (TI). Group-IB Threat Intelligence became the first Russian solution for cyber threats early warning to get featured by SC Magazine. In their review SC Magazine experts highlighted the pioneering role of Group-IB in incident response and cybercrime investigation practices in Russia: «The firm has amassed a record of more than 1,000 successful incident investigations throughout Russia and Europe» — as pointed out in the review.
SC Media experts carefully tested Group-IB Threat Intelligence in six parameters: features, value for money, ease of use, performance, support and documentation. Among other advantages of the product, such as the convenience and functionality of user interface and human intelligent module, SC experts team particularly noted a unique nature of Group-IB's intelligence data, collected from company's own exclusive sources, that enables to prevent targeted attacks.
Key aspect of Group-IB data is that 95 percent of all feeds and intelligence material is from the company's individual collection, research and analysis efforts; that is to say, the data is curated from its own sources and is not solely an aggregation of other intelligence feeds. As a result, Group-IB has a high level of confidence in its information and stands firmly behind all its releases. Last year Group-IB Threat Intelligence portal maintained 99.8 percent uptime, which allows to detect most of the attacks at their preparation stage in real time and notify company's clients in advance. Dan Cure
SC Media Writer
Threat Intelligence by Group-IB received top marks for its performance and features. "For those accessing the system through the web or API interface, it is important to note all IP addresses need to be whitelisted" — conclude the authors of the review.
We appreciate SC Magazine review team for such a detailed analysis of the product. Group-IB Threat Intelligence is a crucial element in company's network that works in synergy with other company's products. Its productivity and quality of intelligence impact Group-IB's analytic and predictive capabilities. TI allows to build an effective and flexible cybersecurity strategy based on analytics, tailored to a particular business, while maximizing ROI on cybersecurity initiatives.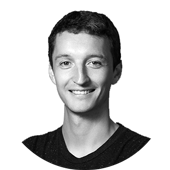 Dmitry Volkov
Group-IB CTO and Head of Threat Intelligence
Group-IB Threat Intelligence allows to proactively detect threats, leaks, cyber attacks and prepare for them in advance. The system does not require a complex integration into a client's network, all the information can be easily accessed a through web-based interface. Collecting and analyzing large amounts of excusive and proprietary information, Group-IB TI delivers tailored, trusted and actionable intelligence to predict risks, while preventing and mitigating any targeted attacks. TI is a unique source of deep investigations of cybersecurity trends and recent attacks committed by cybercriminal groups, which provides information on new malware tools and services, changes in tactics and tools of cybercriminals. Group-IB Threat Intelligence is a state-of-the-art network that offers great variety of up to date intelligence on data leaks, sale of databases, compromised banking cards to predict cyber attacks and prepare for them in advance.
According to top industry research companies Forrester and IDC, Group-IB is one of the world's leading Threat Intelligence vendors. Group-IB is one of the seven world's best Threat Intelligence providers according to Gartner. Group-IB TI has an easy-to-use cloud-based interface. TI visualization tools and modules allow to work with statistics, see and track trends, make efficient decisions based on statistical analysis. TI enables to detect and respond to phishing attacks in advance: more than 2000 phishing links are automatically discovered by Group-IB Threat Intelligence on a daily basis.