Group-IB, one of the leading providers of solutions dedicated to detecting and preventing cyberattacks, identifying online fraud, investigation of high-tech crimes and intellectual property protection, and VNPT Information Technology Company (VNPT-IT), a national Vietnamese technology company, today signed a Memorandum of Understanding. The two parties will work together to develop and provide solutions and services that will ensure a cybersafe business environment in Vietnam.
The signed MoU stipulates that VNPT Cyber Immunity will adopt Group-IB's Threat Intelligence system to get access to the largest database on threats and attackers directly relating to the entire VNPT group, as well as acute cybersecurity risks globally. As Vietnam's leading cybersecurity solutions provider, VNPT Cyber Immunity will now have access to a cyber intelligence repository containing data on state-sponsored attackers, malware strains and cybercriminal groups gathered in probes and incident response activities in the Asia-Pacific and beyond to effectively prevent and deter cyberattacks.
This work will be brought further to broaden the range of services provided by VNPT Cyber Immunity as a Managed Security Service (MSS) provider to turn it into a Managed Detection and Response (MDR) provider. Thus, it is planned, that leveraging Group-IB's Threat Intelligence & Attribution system and also Group-IB Managed Extended Detection and Response, an all-in-one solution for the protection of IT and industrial networks against previously unknown and targeted attacks, VNPT Cyber Immunity will be providing threat hunting and intelligence services to its customers, enabling them to track down threats to particular attackers and get extensive data on the instruments and strategies they employ.
With the help of Group-IB, VNPT Cyber Immunity will further expand its service portfolio and market share, adding compromise assessment and incident response services. Group-IB incident response analysts and auditors will share the knowledge base that they accumulated in cybersecurity operations worldwide and that is needed for effective performance.
Group-IB's philosophy is to reap the benefits of work with the industry leaders, leveraging this cooperation for the mutual growth. Together with VNPT Cyber Immunity, Group-IB will be able to deliver high-performance solutions and services to a broad range of customers in Vietnam. It is my conviction that this partnership will immediately be able to bring increased cyber resilience and expertise to the local market.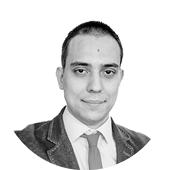 Sergey Nikitin
Chief Operating Officer at Group-IB HQ in Singapore
VNPT Cyber Immunity's vision is to create a full immune system for the digital space, digital nation, digital economy and digital businesses in Vietnam that is capable of resisting attacks from inside out. The partnership with Group-IB aims to exploit threat intelligence in the Asia Pacific region to understand the international and regional cybersecurity situation, thereby developing complete security solutions. Those are the real values we bring to our customers in the golden information age.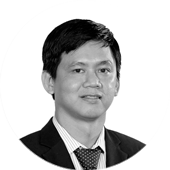 Nguyen Minh Luan
VNPT-IT Deputy CEO