TAG.Global, a prominent Jordan-based consultancy firm and Group-IB, an international cybersecurity company that specialises in preventing cyberattacks and IP protection, signed a Memorandum of Understanding. The new agreement signed by Ilya Sachkov, CEO and founder of Group-IB, and HE Dr. Talal Abu Ghazaleh, Chairman of Talal Abu-Ghazaleh Global (TAG.Global), is designed to strengthen cooperation between the two companies in IP protection in the Arab Region as well as cyber education and information security.
Intellectual property protection plays an important role in the economic progress in the Arab Region countries, strengthens the region's position in the world, and enhances its intellectual potential and growth. TAG.Global, a leading international IP registration and management company, which manages more than 100K trademarks, and Group-IB, a Skolkovo resident, will closely cooperate to create a safer environment for IP owners in the region. The companies will contribute to the delivery of educational services to impart essential cybersecurity knowledge and skills to ensure a stable and cyber resilient digital economy of the region's states.
Future cooperation between TAG.Global, which is one of the few accredited domain registrars in the Arab region, and the CERT-GIB (Group-IB Computer Emergency Response Team), a member of the FIRST and Trusted Introducer international associations, will enable local companies to eliminate IP violations online promptly and efficiently while minimising financial and reputational damage to their brands.
Other possible areas of cooperation include joint cybersecurity and IP protection initiatives on a global scale. It is worth noting that Dr. Talal Abu Ghazaleh is a member of the World Intellectual Property Organization, one of the specialised agencies of the United Nations. Group-IB has made a lot of efforts to promote unique intelligence driven IP protection technologies all over the world and definitely will be of great value to further push the organization's agenda internationally.
There are many opportunities and fields to cooperate in and we salute Group-IB for their dedication and professionalism. We are happy to share experience and work together for the benefit of our world. We have strong presence through our 110 offices around the world and I am sure we both can contribute significantly in providing the best service".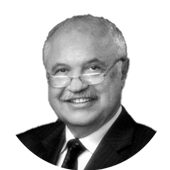 Dr. Talal Abu Ghazaleh
Chairman of Talal Abu-Ghazaleh Global
TAG.Global is the leading IP registration and management provider in the Arab Region and has a wealth of knowledge about the problems local customers face in this area. Companies in the region will be able to take advantage of the unique synergy between Group-IB's next generation Intellectual Property Protection technologies and TAG.Global's experience and an outstanding record of success among its clients. We look forward to expanding our outreach in the region and are confident that the MoU signed with TAG.Global is a significant step in this direction.
Ilya Sachkov
CEO Group-IB