Group-IB, one of the leading providers of solutions dedicated to detecting and preventing cyberattacks, identifying online fraud, investigation of high-tech crimes and intellectual property protection, has assisted the Dutch National Police in the operation to apprehend alleged members of a cybercriminal group codenamed "Fraud Family." Group-IB's Amsterdam-based team has identified the individuals behind the Dutch-speaking syndicate that develops, sells and rents sophisticated phishing frameworks and shared their findings with the authorities. According to the police, the operation resulted in the arrest of two suspects, a 24-year-old man and his 15-year-old accomplice, who are thought to be the developer and seller of the phishing frameworks distributed by the Fraud Family. The 24-year-old suspect will be brought arraigned before the examining magistrate in Rotterdam on Friday, while his 15-year-old accomplice has since been released pending further investigation.
A typical attack, analyzed by Group-IB researchers, started with an email, SMS, or WhatsApp message impersonating a real financial organization. Using well-known brands, fraudsters gained users' immediate trust. These fake notifications contained malicious links to adversary-controlled phishing websites that steal payment info.
The detailed technical analysis of Fraud Family's operations is available in Group-IB's blog post.
Having analyzed the technical infrastructure and phishing templates used in these fraudulent campaigns, Group-IB researchers uncovered a massive Fraud-as-a-Service operation. The cybercriminal syndicate behind it, which develops, sells and rents sophisticated phishing frameworks to other cybercriminals, targeting users mainly in the Netherlands and Belgium, was codenamed Fraud Family. These frameworks include phishing kits tools and resources used to steal information and web panels that allow cybercriminals to interact with the actual phishing site in real time and are used to collect and manage the stolen user data. The complete "plug and play" phishing service keeps the framework under control and prevents it from leaking to the public.
Group-IB's cyber investigations experts found out that Fraud Family members actively use Telegram messenger to advertise their services to other less skilled fraudsters. These services included the sale of phishing tools or the rent of ready-to-use infrastructure that comes equipped with the phishing framework and anti-bot tools to prevent crawlers, automated analysis tools and services like VirusTotal and URLScan, and researchers from accessing the phishing sites. Any fraudster can rent the Express Panel for €200 per month or the Reliable Panel for €250.

Group-IB cyber investigations team discovered at least eight Telegram channels operated by the Fraud Family gang. The whole network of channels has close to 2,000 subscribers. Their most popular group has 640 members. According to Group-IB assessment, half of these users could be actual buyers.
We have analyzed the panel's source code, found the roots of the threat, restored the timeline of its evolution. We've also examined groups and sellers that were distributing phishing panels and distinguished the core team Fraud Family. During our research, we have observed group members, determined their roles and functions in the gang, collected their personal identifiers and provided the information to police.
Anton Ushakov
Deputy Head of the Group-IB's High-Tech Crime Investigation Department, Europe
Digital fraud such as phishing is a social problem that requires an integrated approach. This approach involves a joint effort between the Police, Public Prosecutors, banks, government agencies and others together for investigation, prosecution and prevention.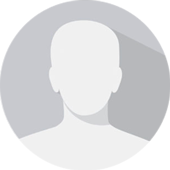 Witeke Koorn
Dutch Public Prosecutor, Attorney
Further findings indicate that all of the panels designed to target customers of the Dutch and Belgian banks are different versions, or forks, of U-Admin, which is the panel initially developed by a Ukrainian threat actor nicknamed Kaktys. It turned out that the market of phishing frameworks in the Netherlands and Belgium is being dominated by Fraud Family. The gang tuned and customized phishing frameworks like U-Admin and gave them new names.
Fraud Family's panels inherited features of its initial version produced by the Ukrainian developer, which allowed us to track the panels and conduct investigation faster and more efficiently. Fraud Family distributed the panels only via Telegram, they didn't have any Dark Web topics whatsoever. The way of conducting investigation in messengers is slightly different from classic underground forums. Based on our 18 years of hands-on experience, it was challenging not to track them but rather to attribute each panel or phishing website to a particular group because they used pretty much the same source code.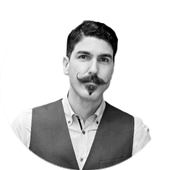 Roberto Martinez
Senior Threat Intelligence analyst at Group-IB, Europe.