The Africa Cyber Defense Forum (ACDF), a continental platform for public-private cooperation, today announced Group-IB, one of the global cybersecurity leaders with headquarters in Singapore, & afriVAD among the sponsors of the forum edition 2022.
We are delighted to have Group-IB & afriVAD support this year's forum. Our forum has not only become a reference in Africa, but it has also served a centre for conversation where top level government leaders, Technology experts, business leaders and other leaders of society converge every year to discuss, share best practise, network, build long lasting business relationships and shape public policy of the African cyberspace and regional agendas. We look forward to collaborating with like-minded partners like Group-IB & afriVAD to secure our digital economies and keep our cyberspace safe.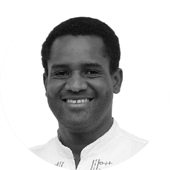 Gilbert Nyandeje
Founder and CEO, Africa Cyber Defense Forum
We are proud to be involved in the 2022 edition of the Africa Cyber Defense Forum. Such events foster innovation and unlock opportunities for public-private cooperation in the cyber domain. Africa has been an important focus for Group-IB from the research and business perspectives. The expanding coverage of our global threat hunting ecosystem now allows us to pursue our mission of disrupting cybercrime in the region.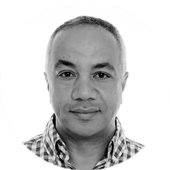 Ashraf Koheil
Group-IB MEA Director of Business Development in the Middle East Africa, and Turkey
Last year, Group-IB established its Middle East & Africa Threat Intelligence & Research Center in Dubai, which accommodated the company's major units, including hi-tech crime investigations, Digital Forensics and Incident Response (DFIR) lab, Threat Intelligence, security assessment, Computer Emergency Response Team (CERT-GIB), Threat and Fraud Hunting teams, and Digital Risk Protection unit.
In May, Group-IB assisted in the INTERPOL-coordinated operation Delilah that resulted in the arrest of a 37-year-old Nigerian man by the Nigeria Police Force. Group-IB provided threat intelligence that led to the identification of the alleged head of a cybercrime syndicate, dubbed TMT, that launched mass phishing campaigns and business email compromise (BEC) schemes targeting thousands of companies and individual victims around the world.
We are thrilled to participate in the African Cyber Security Forum 2022 to transfer the latest technologies in Information Technology, Data Centers, and Cyber Security to the African continent. based on our innovative methodology that integrates products and solutions developed by the leading technology innovators around the globe, we provide the market with solutions that fulfill the accelerating requirements and cope with the digital transformation promising opportunities. The services bundle that we are delivering to the African countries are flexible and compatible with the different sectors including governmental entities, financial institutions, and economic sectors.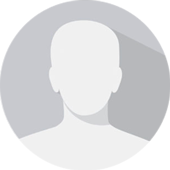 Ahmed Ezz
AfriVAD