Group-IB, an international cybersecurity company that specializes in preventing cyberattacks, has joined forces with a team of seven brand protection agencies and Ecommerce Foundation to fight online infringements faster. The new coalition is building a global blacklist, Scamadviser.com, to help consumers check if a website is legit or a possible scam, online store selling fake products using well-known names, or phishing. The combination of Group-IB's cybersecurity and brand protection technologies, which ensures timely detection and accurate identification of toxic resources, with Scamadviser's outreach capabilities will help to safeguard many ordinary users.
As part of the alliance, Group-IB along with Brandit, globaleyez, GCS-Risk, LdotR, Onsist, Pointer Brand Protection and REACT, will be providing infringing domain names directly to Scamadviser, an initiative by Ecommerce Foundation, via excel or API to help consumers to check if the resources are toxic. New infringements are directly communicated to social media and advertising platforms to take the opportunity away from scammers to sell counterfeits.
It is sometimes very hard to swiftly block infringing resource, website selling counterfeit or even phishing website. Meanwhile, such shady websites at the same time can deceive thousands of consumers in just a few days and cause significant reputational damage to the companies, whose brands are abused. Building a global blacklist Scamadviser.com, which is frequented by 2.5 million users a month, allows to give scammers less opportunity to continue their malpractice while legal action is taken.
Group-IB has been offering services designed to detect and eliminate threats to brands online Brand Protection that has been protecting the company's clients against counterfeiting as well as Internet fraud. CERT-GIB, first 24/7 private certified emergency response service in Eastern Europe, since 2011 has been tasked with containing cyber threats, regardless of when and where they take place and who is involved. Thanks to the relentless efforts of the Brand Protection Team and CERT-GIB, and unique synergy between these two departments, Group-IB's has compiled a large and comprehensive database of infringing websites, which is regularly updated by company's analysts, which becomes available to Scamadviser users.
Group-IB leverages vast experience in successful fight against online infringements, scams and phishing of various kinds, accumulated in its Brand Protection department and CERT-GIB (Group-IB Computer Emergency Response Team). The participation in the alliance allows sharing our knowledge base of infringing websites with many ordinary users, who are very often fooled online, and fighting online counterfeits faster.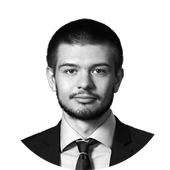 Aleksandr Kalinin
Head of Group-IB's Computer Emergency Response Team (CERT-GIB)
We continuously improve Scamadviser's algorithm to identify online scams. With the domain names provided by brands, brand protection and cybersecurity agencies, we cannot only warn consumers about the websites provided but also identify other shady websites that have comparable markers. One manually identified site selling counterfeit products may reduce the Scamadviser trust score of hundreds of other websites.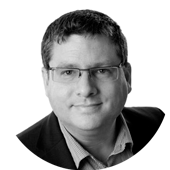 Jorij Abraham
General manager of the Ecommerce Foundation