Group-IB, an international company that specializes in preventing cyber attacks, and NGN international, a global Bahrain-based system integrator and IT consultant, announced the partnership in an effort to provide intelligence-driven protection for Gulf region's private and public companies against rising cybercrime and financial fraud. NGN, whose clients include financial and government organizations in the Persian Gulf, becomes Group-IB's first partner in Bahrain.
The cooperation between NGN International and Group-IB was announced on Thursday, March 7th, at the business breakfast at the Captain Club in Bahrain Financial Harbor. NGN's current and potential customers will have opportunity to enhance their cybersecurity capabilities with Group-IB's Managed Extended Detection and Response for adversary-centric detection and proactive threat hunting, powered by Group-IB Threat Intelligence which is a unique source of tailored, actionable and reliable data on threat actors and major types of malware used by cybercriminals.
Bahrain is one of the fastest growing economies in the world and the key Middle East's financial powerhouse. Its rapid economic development and commitment to improving investment climate did not go unnoticed not only for the world's financial industry leaders but also notorious hacker groups eager to have their finger in the pie. According to Group-IB Threat Intelligence team, the number of compromised cards' issued by Bahraini banks increased in 2018 by 50 times. It is very likely that the amount of financial fraud and targeted attacks of advanced threat actors on banks, government organizations and private companies will keep growing at an exponential curve.
Cybersecurity of financial institutions and government organizations should be considered very seriously since they are the backbones of nation's economy. One successful APT (advanced persistent threat) attack is capable of destroying one financial or government organization and even lead to the collapse of a state financial system. Considering this, banks and public companies need to rethink their approach to protection against cyber threats. Defense is an outdated strategy. It is time to turn the tables, stop being victims and start hunting for threats.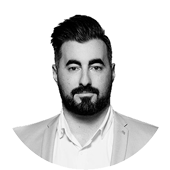 Nicholas Palmer
Director of International Business Development
Threat hunting approach forms the basis of Group-IB's Managed Extended Detection and Response (MXDR) that NGN is going to promote in Bahrain and neighboring countries. TDS allows to automatically hunt for threats and respond efficiently to complex targeted attacks in corporate network. AI-powered and fueled by Group-IB's unique cyber intelligence TDS also allows prevent intrusions, data leaks, and corporate espionage.
Our partnership is a combination of Group-IB's unique intelligence driven products and services and NGN's hands on experience and knowledge of the region and Bahrain in particular. A comprehensive cyber protection of private sector firms, financial institutions and government organizations should be based on early warning technologies. If you want your infrastructure to be safe and secure, you'd rather be proactive. Every minute of delay will result in high risks of financial loss or confidential information jeopardised for your business. We have witnessed the power of Group-IB's solutions for proactive threat hunting allow to minimize any cyber-related risks and thus this unique alliance has been forged.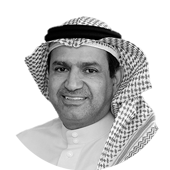 Yaqoob AlAwadhi
CEO at NGN International
Another product that becomes available to the local companies via NGN International is Group-IB Threat Intelligence — unique source of cyber threats data that allows to know everything about your enemy. Who is attacking you, what tactics, tools and techniques they use, who is discussing your company on unground forums — Group-IB Threat Intelligence, ranked among the best threat intelligence vendors in the world by Gartner, Forrester and IDC, provides answers to these questions. Processing and analyzing large amounts of information from exclusive sources on malware, tools and schemes employed by hacking groups, Group-IB Threat Intelligence delivers tailored, trusted and actionable insights to prepare for the attacks, while preventing and mitigating any threats to a particular company in a given region.
An addition to Group-IB's products and services that NGN aims to bring to the region, its training arm, NGN Training Center Bahrain aims to impart knowledge and skills to the local and G.C.C. markets by its new partnership agreement that was signed with Group-IB. NGN Training Center in Bahrain is happy to announce this new partnership and stresses the importance of the Security policy and agenda of the Kingdom of Bahrain and the region. It promises the industry with more niche training of this kind, which allows local talents to evolve and gain that competitive edge in becoming the employees of choice for these unique professions. NGN Training Center plans to start by delivering Group-IB's flagship certification programme in Digital Forensics. Group-IB specialists have trained law enforcement agencies, corporate security teams, and universities around the world, as well as experts within Group-IB's official partners, Interpol and Europol. The new programme teaches how to be smarter than cybercriminals on your own network and avoid financial and reputational losses for your company.