Group-IB, an international company specializing in the prevention of cyber attacks and information security products development, and Lightcash financial platform announced a strategic partnership. The primary goal is to secure an upcoming Lightcash project ICO. Sales of LCCT tokens will begin on March 12, 2018. 210,000,000 tokens will be sold during the event.
Lightcash is a developer of cryptocurrency exchange service, own crowdfunding platform, and system for placing crypto deposits. At the same time, Lightcash project team is working on its own low-volatile cryptocurrency (LCSH) backed by real gold. One thousand tokens equate to the cost of 1 gram of gold, which is about $40 now.
The precious metal is mined by Lapri Mining LLC, a company of Lightcash co-founder Alexei Kholmagorov. The company owns placer gold deposit and obtained state-issued licenses for mining. The gold mining site is located in the Tynda area of the Amur region of Russian Federation, 75 km north-east of the district center of Tynda. The primary goal of Lightcash ICO is to raise funds for purchasing a new gold deposit. The team expects to close the deal and start working on new site this summer.
According to the signed agreement, Group-IB will develop a risk map, with risks ranked by the degree of their severity and Lightcash susceptibility to them. Primary attention in the period of preparation and staging an ICO will be paid to identifying and blocking phishing sites, as well as protecting the community, monitoring social networks and public communications with investors.
Explosive worldwide growth of the crypto industry provokes an interest from cybercriminals We see that companies from the so-called real sector of the economy are becoming more and more interested in blockchain technology and ICO, as a new financial instrument. Businesses assess risks and importance of information security, starting working on it from the stage of project design. During our collaboration with Lightcash our primary goal is to protect brand from illegal activities and secure Lightcash community from potential fraud, which, unfortunately, became quite common in the crypto world. In the future, we plan to expand our partnership to protect the entire project infrastructure.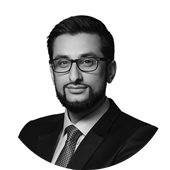 Ruslan Yusufov
Director for Special Projects, Group-IB
Blockchain-based Lightcash service provides a mechanism for carrying out transactions with both fiat money and cryptocurrencies, as well as the functionality for currency exchange. According to the developers, Lightcash users will be able to use crypto-currencies to pay for goods sold for «real» money. Transactions with a minimum commission are made in payment terminals and e-commerce websites.
The global goal of Lightcash project is to create a convenient tool for using cryptocurrencies which will help to get rid of their excessive volatility problem. We want to provide investors with the opportunity to use new technologies with minimal risks. To achieve this, it is important not only to ensure service stability via using gold to bake our crypto coin but also to protect investors and community members who believe in our project. To solve this task we've partnered with Group-IB whose experts have successful and relevant experience in securing many of successful crypto projects and ICOs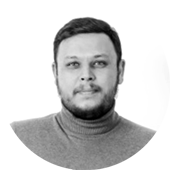 Vyacheslav Vokin
Lightcash Сo-founder
Authors of «EY research: initial coin offerings (ICOs)» study have identified the top three leading countries in conducting ICO. The US holds the first place local startups were able to attract more than $1 billion of investments, Russia and China came second and third with $452 and $310 million, respectively. During report preparation, Group-IB experts were involved in the analysis of ICO-related cyber threats. According to statistics, almost $400 million, i.e. about 10% of $3.7 billion attracted via ICO, was eventually stolen by hackers or lost in security incidents. According to the Group-IB's research for the year 2017, the number of attacks per ICO has increased 10-fold. On average, more than 100 attacks are committed during average ICO time, while attack vectors have «socialized». There are more and more cases when cybercriminals using modified trojans that were previously used for the bank thefts.