Group-IB becomes first Singapore-based cybersecurity company to join GRF's partner program.
Group-IB, a Singapore-based cybersecurity company that specializes in preventing cyberattacks, has partnered with the Global Resilience Federation (GRF). The agreement has been signed today by Ilya Sachkov, Group-IB CEO & founder, and GRF Vice President Cynthia Camacho, at CyberCrimeCom 2019 in Singapore. Group-IB has committed to help strengthen the resilience of information sharing communities and member companies, including those using Operational Technology (OT) and Critical Information Infrastructure (CII). This partnership enables companies to proactively respond to a steadily increasing number of destructive state-sponsored cyberthreats faced by OT and CII organisations in the city-state and around the world.
GRF is a non-profit hub that builds, operates and connects security information sharing communities, such as Operational Technology Information Sharing and Analysis Center (OT-ISAC) which launched last month to support the Cyber Security Agency of Singapore (CSA) OT Masterplan. The OT-ISAC provides analysis and a platform which support information sharing, providing better detection, prevention and mitigation of cyberattacks. The greater GRF network allows for cross-sector cyber intelligence exchange in an effort to improve security for sharing communities and member-companies operating around the world. Group-IB is the first Singapore-based cybersecurity company to join GRF's partner program.
The GRF network brings together a number of different information sharing and analysis centers (ISACs) for increased security awareness, including critical infrastructure facilities, financial organizations, retail companies, and oil and gas, among others. The new partnership allows GRF to tap Group-IB's technologies for better protection against threats impacting members. GRF's members also benefit from better understanding and visibility of advanced threat actors through cooperation with Group-IB's Threat Hunting and Intelligence teams and analytics capabilities including malware analysis, monitoring of underground activity, and network analysis. Additionally, for better detection and response, GRF and Group-IB analysts will work on joint threat research efforts to enhance knowledge of indicators of compromise and the constantly evolving TTPs (tactics, tools, and procedures) of attackers.
Group-IB has well respected intelligence analysis capabilities and we're glad to be partnering with them. Working with their team to provide advanced warnings and enriched reports is another force multiplier for members, particularly in the Operational Technology and Critical Information Infrastructure sectors.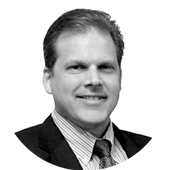 Mark Orsi
GRF President
According to Group-IB's report «Hi-Tech Crime Trends 2019/2020», presented at CyberCrimeCon in Singapore, the number and complexity of state-sponsored hackers' attacks has grown significantly: there are now at least 38 active APTs in the world. These threat actors' motivation goes far beyond financial gratification. They are tasked with espionage, sabotage, and destruction. Their main targets are CIIs: energy, water facilities, banks and other important functions that keep a city or even a whole country running.
Cyber threat intelligence sharing is a backbone and bedrock for advancing cyberstability in the city-state and elsewhere. Cybercrime has no borders, cybersecurity must not have them either. This can only be guaranteed and maintained through close cross-sector collaboration and data exchange. And it is great to see the organizations like the CSA, the GRF and the GCSC promoting this approach. The GRF's OT-ISAC is a unique community, which allows for secure information sharing with CIIs on constantly evolving cyberthreats. We are honored to have a trusted role within the organization. It enables us to alert in real-time GRF members directly with critical threat information. I have complete confidence that Group-IB's Threat Hunting and Intelligence technologies will help critical infrastructure organizations ensure resilient operations and, more importantly, safety of the public in Singapore and in other places.
Ilya Sachkov
CEO and founder at Group-IB