Group-IB, an international company that specializes in preventing cyberattacks, is now cooperating with Arctic Security, a Finland based cybersecurity company. Arctic Security software products, Arctic Hub and Arctic Node, become the first cyber intelligence products in the Nordics that have integrated Group-IB Threat Intelligence feeds.
The cooperation allows Arctic Security customers, which include leading private companies, government organizations and national cybersecurity authorities (Computer Emergency Response Teams and National Cybersecurity Centers) all across the world, to get access to Group-IB's Threat Intelligence (TI) feeds and take advantage of unique cyber intelligence for a better understanding of cyber threats around them and integrate this with all the other Cyber Threat Intelligence they are using. Arctic Security's clients will be able to increase the efficiency of their existing security stack with exclusive indicators, such as suspicious IP's, compromised accounts and bank cards, phishing and DDoS attacks, data leaks, TOR nodes, proxy servers and many more. Group-IB's TI feeds will first become available to Arctic Hub and Arctic Node existing clients.
Actionable and up-to-date threat intelligence is a backbone of successful cyber defense strategy. It enables companies to better prepare for the attacks in advance, keep up with evolving hackers' tactics and tools and always be a few steps ahead. The expertise from our analysts, unique topology and threat actor-centric approach to our research is exactly the value we are going to bring to Arctic's customers under the new cooperation.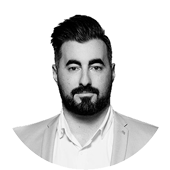 Nicholas Palmer
Director of International Business Development
With the recent addition of Group-IB threat feeds we are happy to reach close to 100 feed integrations in our Arctic Hub product. We feel it is important to have a big selection of feed, especially covering the Russian-speaking underground community that has recently become one of the major sources of threats for financial sector, for our customers to choose from so that they can customize the best cyber threat intelligence for their needs.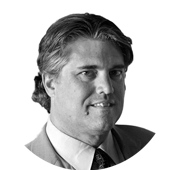 David Chartier
CEO at Arctic Security
Group-IB Threat Intelligence allows to proactively detect threats, data leaks, cyberattacks and prepare for them in advance. Processing and analyzing large amounts of information from exclusive sources on malware, tools and schemes employed by hacking groups, Group-IB TI delivers tailored, trusted and actionable intelligence to prepare for the attacks, while preventing and mitigating any threats to a particular company in a given region. The system does not require a complex integration into a client's network, all the information about threats can be easily accessed through a web-based interface allowing to see the notifications and get into details in a real time mode.
According to Group-IB's annual Hi-Tech Crime Trends report, currently, most of the financially-motivated APT groups that focus efforts on targeted attacks on the financial sector are Russian-speaking. Group-IB has been pioneering incident response and cybercrime investigation practices in Russia and the CIS since 2003 and collected a database of more than 100,000 threat actor profiles. This experience and understanding of threat actors' behaviors have evolved from company's own investigation tools to an intelligence gathering network that now feeds Group-IB Threat Intelligence and allows to deliver tailored cyber intelligence to its clients across the world.