Group-IB, a global threat hunting and intelligence company headquartered in Singapore, has entered into a partnership with Anti-Phishing Working Group (APWG), an international coalition unifying the global response to cybercrime. As an APWG member, Group-IB represented by Computer Emergency Response Team (CERT-GIB) will now have access to the APWG eCrime Exchange (ECX), an online platform for sharing threat data, which will further enlarge the surface of the company's telemetry and magnify the efficiency of its fight against phishing-related scams worldwide.
According to the data of CERT-GIB, the number of phishing website blockages increased by 71 percent in the second quarter of 2020 compared to the corresponding period a year earlier. The growth is largely attributable to the enhanced cooperation of CERT-GIB with multinational organizations whose main aim is data sharing for the purpose of containing cyber threats and fighting cybercrimes.
Adding APWG, one of the world's largest and oldest anti-phishing alliances, on the list of its partners, Group-IB eyes to have a fuller picture of the global online threat landscape, sharing information on phishing URLs and emails as well as malicious IPs and domains within the organization, whose members include the world's major cybersecurity vendors. As cybercriminals are known to use the same infrastructure to perform attacks on various brands, interchange of data considerably boosts the company's capabilities in detecting and countering phishing attacks.
In addition to one of the world's oldest and outstanding threat data repository, Group-IB will also benefit from the cooperation with community of experienced specialists whose expertise can facilitate the resolution of not only technical but also judicial problems associated with phishing blockage.
The data interchange is a crucial dimension of the global struggle toward a safer cyberspace to live in. Having partnered APWG, the largest organization that monitors and contains the growth of the so-called phishing population, Group-IB now has eyes literally everywhere, which means that Group-IB's database and knowledge on cybercriminals' infrastructures are now even broader.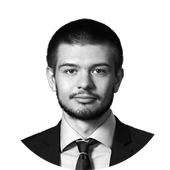 Aleksandr Kalinin
Head of Group-IB's Computer Emergency Response Team (CERT-GIB)
APWG is excited to welcome Group-IB as a sponsoring member. This partnership helps expand APWG's data and research into international markets. As a sponsoring member Group-IB will help APWG's member network to protect end users and track cybercriminal activities globally.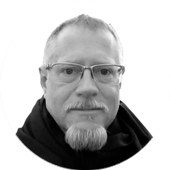 Foy Shiver
APWG Deputy Secretary-General