Group-IB, one of the leading providers of solutions dedicated to detecting and preventing cyberattacks, identifying online fraud, investigation of high-tech crimes and intellectual property protection, headquartered in Singapore, has signed a partnership agreement with CyberSec Services, a Managed Security Services Provider with offices in Milano and Ticino (Switzerland). CyberSec Services becomes the first partner in Europe who joined Group-IB's MSSP (Managed Security Service Provider) & MDR (Managed Detection and Response) program, unveiled in February 2021. Thanks to the partnership Italian and Swiss companies can now take advantage of Group-IB's Managed Extended Detection and Response (MXDR) — first ever single multi-tenant solution to identify and attribute cyber criminals, detect, hunt, and respond to most sophisticated threats in both IT and OT networks. Group-IB and CyberSec Services alliance already successfully protects the infrastructure of energy, industrial and financial sector companies in Switzerland and Italy.
According to the recent studies, the Managed Security Services Market was valued at USD 27.70 billion in 2020 and is expected to reach USD 64.73 billion by 2026, at a CAGR of 15.2%. Accelerated by the need to provide state-of-the-art cybersecurity services remotely during the most challenging phases of the Pandemic, the location-independent delivery of Managed Detection and Response (MDR), Digital Forensics and Incident Response (DFIR) services today represents an even greater opportunity for MSSP and MDR companies to show additional value to their clients. An increasing number of Security Service Providers with a clientele prone to digital risks and cyberattacks wish to source from security ecosystem ensuring comprehensive protection for their customers IT and OT networks based on high-performance products and solutions.
This is the case for CyberSec Services, a RAD Security company, who wished to bring their security services to the next level by providing customers full visibility of known and unknown threats and targeted attacks along with rapid response all in one solution. Having recently launched their security operations practice CyberSec Services were dissatisfied by the complex technology stack needed to deliver MDR Services: expensive, complex architecture, multiple vendor relationships difficult to manage and unclear business models. Group-IB supported CyberSec Services through its MDR program and helped deliver ultimate detection and response capabilities for their clients in the IT, financial, and energy sector with both IT and OT environments. Following to this successful experience CyberSec Services aligned strategy to adhere to the Group-IB's MSSP Partnership program and capitalize on the full Threat Hunting Framework capabilities to deliver complete MDR and DFIR services.
Group-IB Threat Hunting Framework is the new type of solution the first all-in-one solution for protection of both IT and OT networks. The system covers all infection vectors from email and hosts to supply chain attacks and allows partners to manage their customers and solutions through a single convenient interface. All-in-on architecture helps significantly reduce integration costs for MSSP partners.
Group-IB's MSSP Partners benefit from Group-IB directly passing over knowledge from their CERT/SOC, Digital Forensics and Incident Response teams as well as best Threat Intelligence practices. This empowers the partners' teams to independently operate and gain deeper insights into the threat actors that are targeting their clients.
We have identified Group-IB as the ideal partner for a service offering which covers the most different needs of our customers. The peculiarity of Group-IB is the completeness of their solutions and the ability to make their portfolio compatible and complementary to an MSSP such as CyberSec Services.One of the most interesting aspects for us, besides the consolidated experience in the field of Cyber Threat Intelligence and Investigation, is the ability to let converge the more traditional world of IT with the world of OT. This aspect allowed us for example to serve at best one of our most relevant customers, who wanted to source out full protection of their power plants and of the entire IT infrastructure from one single hand, with considerable savings in time and costs.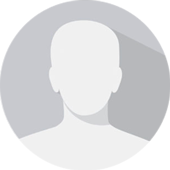 Alessandro Aresi
CEO of CyberSec Services
Zero tolerance to cybercriminals is in our DNA. Group-IB is a partner-centric company, and our goal is to make sure our MSSP/MDR partners and their clients are secure. I am so proud CyberSec Services has selected us. We are committed to deliver the best threat hunting capabilities and services to help them to successfully fight cybercrime.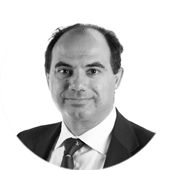 Giulio Vada
Head of Business Development Italy at Group-IB