Group-IB Computer Emergency Response Team (CERT-GIB) has become a member of the Computer Emergency Response Team — Organisation of Islamic Cooperation (OIC-CERT). The collaboration will allow Group-IB together with the other OIC-CERT members to improve visibility on the sophisticated cyber threats against the Islamic countries through robust cyber intelligence sharing and joint cyber threat research efforts.
CERT-GIB becomes the 49th Computer Emergency Response team to join the organization, which includes private and government CERTs from 27 countries. OIC-CERT aims to promote cross-border information sharing in the field of cyber security in order to reduce cybercrimes, which comes in line with CERT-GIB mission to immediately contain cyber threats, regardless of when and where they take place and who is involved.
According to Group-IB's annual Hi-Tech Crime Trends Report 2019/2020, the number and complexity level of cyberattacks carried out by both state-sponsored hacking groups and financially motivated cyber criminals have increased significantly. In H2 2018-H1 2019, Group-IB's specialists detected the activities of 38 different state-sponsored actors, specialized in sabotage and cyber espionage, which along with regular data breaches and leaks, financially motivated attacks on individuals and organizations, are part of today's everyday reality. The growing cyber threats can only be confronted with international cooperation and timely data exchange.
The OIC-CERT welcomes Group-IB CERT to the collaboration. This will open up new technologies of threat hunting & intelligence, anti-fraud solutions and cyber investigations capabilities to the members of the OIC-CERT, which is vital in the IR4 era.

Mohd Shamir Hashim
Head of the OIC-CERT Permanent Secretariat
Threat intelligence data exchange between different CERTs is a bedrock for advancing cyber stability globally, since the frequency and the depth of interactions have a great impact on the cybersecurity of companies and organizations worldwide and ensure a faster response to cybersecurity incidents,» says Aleksandr Kalinin, Head of CERT-GIB. «Being part of the OIC-CERT enables us to have a robust and reliable data exchange channel with its members. It allows for rapid incident response and gathering of more information about threats relevant to the OIC member countries, which Group-IB is not a stranger to.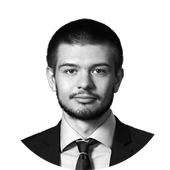 Aleksandr Kalinin
Head of Group-IB's Computer Emergency Response Team (CERT-GIB)
The partnership opens the way for joint technological research between the members of OIC-CERT and Group-IB, which has a dedicated team of threat intelligence analysts and reverse engineers continuously monitoring and analysing thousands of malware samples. A wide representation of teams from different countries would enhance knowledge on indicators of compromise and constantly evolving TTPs (tactics, tools, and procedures) of attackers across a wide geographical range. Collaborative research on most pressing cyber security issues seeks to raise awareness amongst member countries and impart knowledge and skills.
CERT-GIB, opened in 2011, became the first certified private emergency response services in Eastern Europe and currently is one of the largest ones in the region. CERT-GIB is a round-the-clock first technical emergency aid tasked with helping to contain the threat and bring trusted incident responders, forensic analysts, and investigation experts on the scene, if needed, to eliminate costly delays. As part of CERT-GIB, a Security Operation Center (SOC) has been set up, with its employees monitoring cybersecurity incidents in international companies using various cybersecurity systems and solutions, including the system for the detection of targeted attacks at an early stage, Managed Extended Detection and Response, and the system that monitors, analyzes and predicts cyberthreats — Threat Intelligence.
The experts of CERT-GIB ensure the round-the-clock support for incident response and can send a mobile unit to the incident site to control the relevant procedures and gather digital evidence. CERT-GIB is also authorized to block malware distribution websites, as well as phishing and fraudulent websites in over 2,500 domain zones.
CERT-GIB is an accredited member of the Trusted Introducer (Association of European Security and Incident Response Teams) and a member of the Forum of Incident Response and Security Teams (FIRST).