Group-IB, one of the global cybersecurity leaders, has taken part in а cross-border operation Carding Action 2021, coordinated by Europol's European Cybercrime Centre (EC3), for the second consecutive year. This year's pan-European anti-fraud effort was led by the Italian law enforcement agencies and supported by the United Kingdom, leading card schemes, and Group-IB.
Carding Action 2021 targeted fraudsters trading compromised payment records on card shops and underground marketplaces. Although the results are still being analyzed, with information on 49,761 compromised cards (1/4 of the data provided by Group-IB) having been processed so far, it is clear that the savings for European citizens and the dent in the cybercrime world will exceed the Carding Action 2020 figures of 40 million euro. Further insights into Carding Action 2021 will be unveiled by Jorge Rosal Cosano, Team Leader at the Europol's European Cybercrime Centre (EC3), at Group-IB's CyberCrimeCon 2021 on Thursday, December 2.
Over a three-month period, Group-IB Threat Intelligence team identified, extracted, and analyzed information about freshy compromised payment records issued by the European financial institutions. The data was collected from several proprietary sources such as botnet and JS-sniffer infrastructure, as well as underground card shops and marketplaces monitored by Group-IB Threat Intelligence & Attribution system. According to Europol's statement, 12 illicit sellers involved in auctioning of compromised records were identified as part of this three-month operation.
Group-IB worked in close cooperation with the law enforcement authorities of the countries involved in the framework of the Carding Action, and with the card schemes (payment processing networks) that estimated the savings by looking at the unique cards that were detected and flagged by Group-IB and multiplied by the average spend on those cards. The total losses prevented are estimated at €14 million, after 1/4 of the analysis has been concluded.
Group-IB continues to hold true to its major principle of zero tolerance for cybercrime. Public-private partnerships and joint initiatives like the Carding Action continue to play a key role in our strategy to disrupt cybercrime activities globally.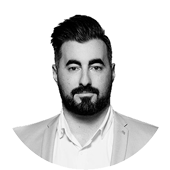 Nicholas Palmer
Head of Global Business at Group-IB
Last year, Group-IB took part in Carding Action 2020, an operation led by Europol's European Cyber Crimecentre (EC3), with the support from law enforcement agencies including the Dedicated Card and Payment Crime Unit of the London Metropolitan and the City of London Police. The three-month anti-cybercrime effort targeted traders of compromised card details and prevented approximately €40 million in losses.