Group-IB, an international company, specialized in preventing cyberattacks, has assessed online piracy market size in Russia in 2017. According to Group-IB experts, the market has grown 21% since 2016 and was estimated at $85 000 000.
Group-IB Anti-Piracy department, specialized in intellectual property protection online, has calculated the number of search queries for «free» movies and TV-shows that reached 10 billion in one year. On average, based on the number of Internet users in Russia (approx. 90 mln), every Internet user watches 110 pirated copies online. Online-pirates shot screen copies of 280 movies in the first 9 months of 2018, which accounted for 80% of all released films in 2018 so far. Almost every film released in 2018 has been pirated and leaked to the web. In 2017, the country's cinemas showed 477 movies, and 211 of them were pirated, which is 6 times more than a year earlier.
Pirates now are better equipped and use CDNs (content delivery networks), which allow quick video content delivery and significantly lower market entry threshold. Monetization of pirated websites depends on advertising traffic, 75% of which is coming from search engines. The total volume of pirated video traffic in 2017 has increased by 12% and keeps growing.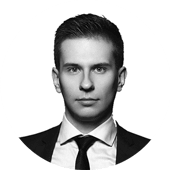 Andrey Busargin
Brand Protection Director at Group-IB
On average pirates earn $3 per 1000 views. Therefore, an average monthly income of pirated websites owners can reach $10 000. It would cost roughly roughly $240 to create a pirated website, which allows owners to quickly recoup their «business». A pirated website starts paying off after 80,000 views.